I must confess to being gobsmacked about this - anyone who has been to a Wednesday Papal audience in recent years will recognise Fr Konrad Hejmo, a Dominican priest who helped conduct the Polish language part of the audience.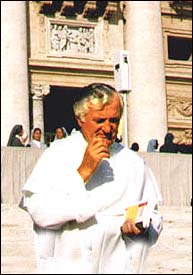 According to this article in today's
Telegraph
, allegations that he was a Communist spy are being made in Poland. Needless to say, Fr Konrad denies the charges.